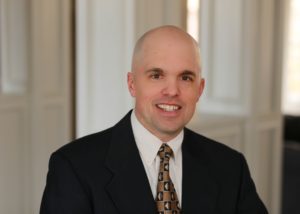 Bradley Holbrook
Lead Catalyzer
Education
MBA, Finance. Beta Gamma Sigma, as well as receiving an Outstanding Academic Achievement Award
BS, Organizational Management, Summa cum Laude
Certified Six Disciplines Coach
Lean Master
Six Sigma Black Belt
Six Sigma Green Belt
Bradley is an accomplished leader recognized for his ability to execute in a wide variety of business settings. He has facilitated growth in businesses, teams, and individuals across Entrepreneurial, Fortune 500 & Big 4 Consulting environments. He is an expert in identifying root causes of issues and creating clear strategic roadmaps to more efficient business practices. He is seen as a passionate leader who consistently meets commitments with integrity.
Bradley's expertise stems from 20 plus years of experience in key leadership roles in the areas of Entrepreneurial Leadership, Financial Operations, Change Management, Project Management, and Strategic Initiatives. His experience spans multiple entrepreneurial settings and corporate environments across a variety of industries. As founder of Peak Catalyst Group, he has significantly contributed to the growth of many clients. He has provided coaching and advisory services resulting in increased revenue, productivity and achievement of the vision of their business.
Career history:
Prior to starting Peak Catalyst Group, Bradley held leadership roles with Western Union, GE, and PricewaterhouseCoopers. In his last corporate position, he was a key organizational Change Agent, driving strategic initiatives in the areas of Revenue Growth, Increased Productivity, and Customer Centricity. Additionally, he has deep experience as a strategic finance leader in a variety of high profile businesses, managing teams of finance professionals with P&L financial management responsibility of $800M.