Achieve a better tomorrow by clarifying, simplifying, and achieving your purpose!
Imagine a business that has a clear vision, a strategy that all resources are focused on, and leadership that engages people in a shared purpose… an organization that works in unison toward the benefit of their customers, the people who work there, the community at large, and the business itself.
A business that acquires excellence has an outstanding management system in place that achieves superior results in operational performance, customer focus, leadership, people growth, efficient processes, constant improvement, and benefits the community…all operating under the umbrella of an engaging shared purpose.
We partner with businesses to achieve excellence through the implementation of a robust management system for purpose-driven leaders. It aligns strategy, operations and individual engagement around a shared purpose.
The disciplines that guide our management system:
Strategic Vision… a clear definition of how the business will excel.
Change Management…guides the business to achieve the vision.
Operational Alignment…correct allocation of resources.
Team Execution…build, engage, and maintain high performing teams.
Continuous Improvement…relentlessly improve process performance.
Organizational Development…constant pursuit of the capabilities needed to meet the future.
We implement the following services, utilizing a servant leadership approach:
Build Best Practices…we perform a professional study based on benchmark data from hundreds of companies and uncover opportunities to move your key business functions toward best in class.
Business Vision & Strategy Achievement…we facilitate the development of your clear vision and the strategy to achieve it.
Execution – Getting it Done!…we partner with you to achieve relentless execution by Senior Leadership and Workgroups.
Leadership Development…we assist with the development of leaders in a unique role-based approach.
Creating Team Engagement…we help you to focus on the right things, maximizing team interaction and effectiveness.
Productivity – Doing it Well…we utilize best practices from the world's top companies to help you achieve efficient processes that are followed by all.
Cash Flow Enhancement…we use sound financial disciplines to help you obtain financial predictability.
Mobile software…we provide software that enhances the overall management system to maximize impact.
Based on the needs of your business, these services are flexible and are able to be implemented individually, or in a comprehensive manner.
We are trusted advisors for purpose driven leaders…demonstrating a servant leadership attitude!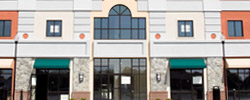 Many times, business leaders are so focused in on the day-to-day tasks of running the business, they can lose the perspective to identify what really holds the organization back from achieving greater success. Understanding the… Read More.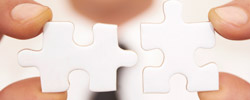 Every organization wants to achieve excellent results. Too often strategic plans become more like 'strategic ideas' that fail to ever gain traction. If growth has possibly plateaued, recent industry disruption requires business… Read More.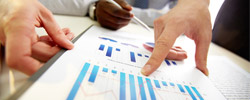 Management Execution Services are ongoing, onsite advisory services that facilitate an agile execution system for your senior leaders. Engagement starts at the top. An engaged senior leadership team provides… Read More.